Customer service can be a tricky task. Sometimes support requests are easy to take care of, while others can involve some back-and-forth between the customer and the company. Some customer support representatives will do anything they can (within their limits) to make the customer happy. Others will do the bare minimum to get on with their growing list of unhappy customers. Usually, this is how it goes.
But what happens when the product you're having problems with is between two different companies?
CUSTOMER SERVICE: "How Can I Help You Today?"
In the past, I've seen this happen between cell phone manufacturers and wireless service providers. A phone has a problem, the wireless provider will say the problem isn't covered under their service plan and to contact the manufacturer; The manufacturer will say the issue isn't covered by their warranty and refer you to the wireless provider. It can be a very frustrating situation for the customer.
However, companies can make the best out of this situation. If a company's hands are tied by a parter company's promotion or product, they can explain why in detail to the customer. Letting the customer in on a little bit of the inner workings can build trust between company and customer. The company who steps up to help the customer will win their loyalty.
This is my experience with a nationwide video game store and a game developer during a pre-purchasing process that left me happy with one company and a bad taste in my mouth for the other.
The First Attempt
My younger sister and her husband have been wanting me to play the upcoming Guild Wars 2 by NCsoft, a massively multiplayer online (MMO) game that doesn't require a monthly subscription to play. During the lead up to their release for August 2012, the game has had beta weekends, where people who pre-purchased the game (e.g. paid for in full) in advance and those lucky enough to be invited can get a weekend long trial of the game in the works. The two of them have been trying to get me into the beta weekends since they first came out.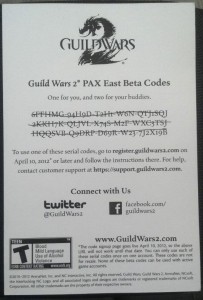 When they went to PAX East this year, they were able to get 3 beta codes. When the 2nd beta rolled in, they gave me one of their codes to use to be a part of the weekend's events. The Guild Wars 2 registration page accepted my code as valid and I was able to start downloading the client. When I loaded up the game and logged in, I was informed that my account was not eligible for participation in the beta.
I sent a customer support request to NCsoft asking about this, as the beta code sheet from PAX did not mention that the codes were only good for the first beta. I even asked if they were able to replace the code, so I can join my family in this game they wanted me to play with them.
Their reply was short and self explanatory:
"Hi Cliff,

We have some media sites that are occasionally providing codes for the next Beta Weekend Event. You may want to check the Guild Wars 2 web site and external media pages to see who might be issuing out these codes.

Guild Wars 2 Website: http://www.guildwars2.com/
Guild Wars 2 Blog: http://www.arena.net/blog/
Guild Wars 2 Official Twitter feed: http://twitter.com/#!/guildwars2
Guild Wars 2 Facebook page: https://www.facebook.com/GuildWars2

Please let us know if you have any other questions or concerns.

Cheers,

GM Talon
Guild Wars Support Team"
Understandable that they couldn't supply me with a working beta key, but not even mentioning anything of what I had written tells me that this was a semi-automated message. At this point, the only way to get into another beta, which at the time hadn't been announced, would be to pre-purchase the game.
An Unexpected Gift
I'm getting married next month, and anyone who's had a wedding knows that even the smallest wedding costs time and money to set up for one day. To pre-purchase a game to possibly be in a weekend beta event wasn't a priority for me. So, I gave up on the idea of the beta and told my sister that I would join her and her husband when the full game comes out.
On their latest visit in state this past Saturday, they surprised me by pre-purchasing the Collectors Edition on my GameStop account at a local store! However, only a 1-Day Head Start Pass was printed on the receipt, not a beta code nor the 3-Day Head Start that all pre-purchasers are supposed to have. I was told that the employee on duty apologized for the error and said to contact support to get our code.
Now, it's one thing when I buy something and the store messes up; It's another when a family member buys me something and the same thing happens. However, I was confident that this would be a simple fix. On Monday morning, I wrote emails to both GameStop and NCsoft Support with my issue and included a picture of my receipt, just in case I was missing anything.
NCsoft replied with this friendly message:
"Hi there Cliff;

We are very sorry to hear that you have run into this issue after you received a fully paid for copy of the game. You are correct though you should have received a pre-purchase code from Gamestop and not a pre-order code. However the only way to get this resolved would be with Gamestop. They would need to provide you with the proper code that has been paid for. I would suggest contacting their support and ask to speak to a supervisor, or head to a store and ask to speak to a manager.

They should hopefully be able to provide you with the proper code that has been paid for. If for some reason they are unable, or unwilling to provide that code, then you may want to consider asking for a refund. You can buy a normal digital version of the game from us for a 100% guarantied beta code. I believe that Amazon has some collectors editions left as well if you would rather get the full boxed CE.

I hope that answers your question, but should anything else pop up please let us know. Thanks so much for your time and you have a great day!

Regards;
Chase
Guild Wars Support Team"
Right now, I'm thinking, "Yup. GameStop messed up." I decided to give GameStop a call and ask a representative over the phone.
Jacob with GameStop Customer Support took my call. He also apologized for the inconvenience, and put me on hold to make a call. A few moments later, I had a beta code! While having him on the phone, I opened up the Guild Wars 2 registration screen, entered the code 7WWW86-HBKXQ-6MCS-9NB-TX6VTH2, and…

…my code was already in use?
Jacob, confused, told me, "Hold on. Let me call them again." I didn't ask who he was calling, but after another few minutes on hold, he had another code: CJJ7TN-93163-4K8V-1XK-7TVNJM1

And another one that's in use.
Jacob told me that if both codes failed, I had to contact NCsoft to obtain a new, working code. He was so confused, he didn't even know what to say afterwards. I thanked him for his help and wrote Chase at NCsoft back with my two used codes.
I get a response, not from Chase, but from GM Odwar at NCsoft Support:
"Greetings Cliff,

Thank you for contacting us.

After reviewing both of the codes that you provided in your last response, I can confirm that those codes are in use by accounts that do not appear to match your account. In order to correct this issue you will need to contact GameStop directly and work with them toward a solution to this issue.

Thanks,
GM Odwar
Guild Wars Support Team"
Considering two codes GameStop have already given me were in use, I was skeptical that they would supply me with a working code at this point. However, GM Odwar's response to my issue didn't seem as warm as Chase's was.
But, wanting to join that beta that my family wanted me in on was the goal. That evening, I called GameStop Customer Support again.
This time, I got another gentleman (I completely forgot his name; my apologies to him) who—after the traditional apologies—was able to get me a 3rd beta code: BSSCSM-QG9L6GLX8CDH-2QXMWQW

Surprise! This one's in use too!
This support rep was also confused, as he explained to me that the codes come from NCsoft, so he didn't understand why 3 of the codes GameStop gave were all in use. He told me there really wasn't much more they can do, but they offered me NCsoft's direct support phone number. I thanked him for his help and called 1-866-367-9516.
The number directs to a voicemail box for NCsoft's billing department.
In the recording, NCsoft explains that support can be given through their LiveChat system: http://support.guildwars2.com/app/chat/chat_home/
In the past 5 days, I have not seen this system available for use. At all.
Back to my email! I sent GM Odwar a message back explaining the situation with the 3rd beta code, the "support phone number", and the unavailable Live Chat.
Around noon on Tuesday, GM Odwar himself wrote back:
"Greetings Cliff,

Thank you for contacting us.

I have confirmed that this serial code is also in use by an account that does not appear to match your own. However, as the pre-purchase was made through GameStop and not through https://buy.guildwars2.com/en/, you will need to continue to contact GameStop for further assistance with this issue.

If you would like to ask our Account Support team on this matter in LiveChat as well, LiveChat Support is available 12 pm – 5pm CST.

Please let us know if you have any other questions.

Regards,
GM Odwar"
With Chase's suggestion to "consider asking for a refund," and buying "a normal digital version of the game from us for a 100% guarantied beta code," added in with GM Odmar's rubbing it in my face that I chose to pre-purchase through GameStop instead of them, I felt burned.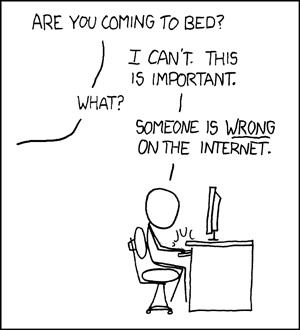 As most people on the internet who are frustrated by a lack of support, I voiced my concerns through Twitter, making sure to copy the Twitter accounts for Guild Wars 2 and NCsoft Support (and GameStop, thanking them for their help up to now). I was hoping for at least an acknowledgement of my confusion and need of support.
Afterwards, I called my local GameStop to enquire about the possibility of my sister and her husband getting a refund for their purchase, as we would possibly consider pre-purchasing through the company directly. The woman who answered mentioned that they had a few other customers who had similar beta key issues, and would keep it in mind for any last-minute pre-purchasers.
When I got off the phone, I had to wonder: Was GameStop corporate given bad beta codes to limit paid customers from joining, just to encourage more people to pre-purchase directly through NCsoft? I found this to be highly unlikely, but at the same time, how else do I explain why GameStop is giving out codes that have been already used?
GameStop To The Rescue
After hearing about my continued issues with the beta code, my sister contacted a friend of theirs; Chris, from a GameStop in Hadley, MA. After getting halfway through the story, he was already getting another code ready for me to try.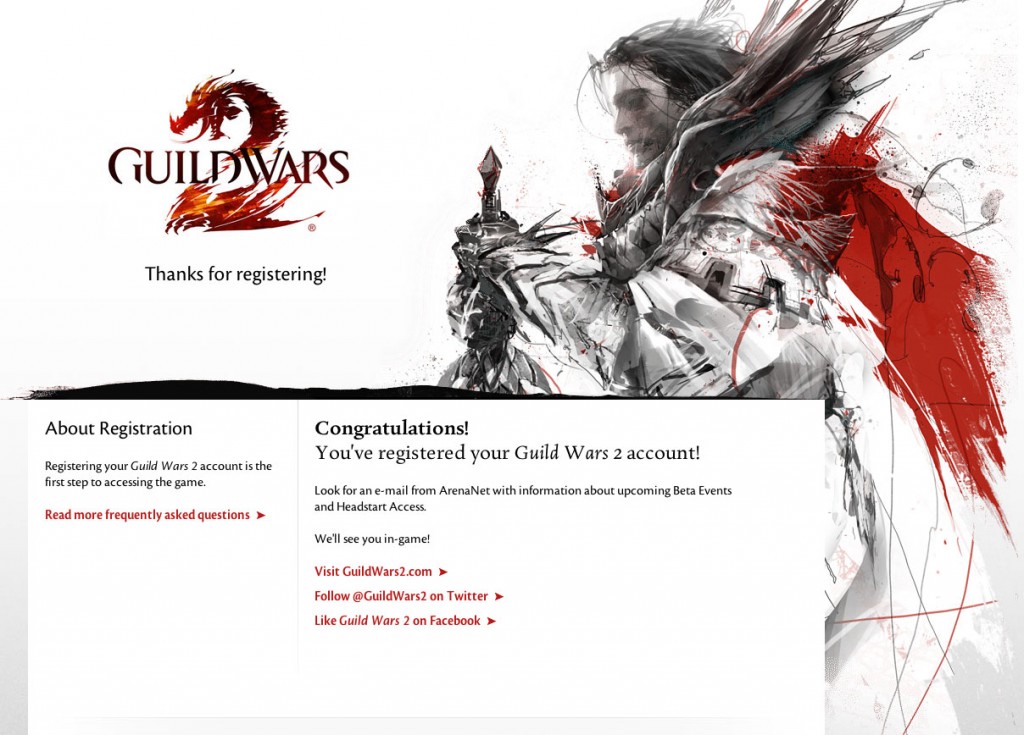 It worked! Seconds later, I received two emails: One welcoming me to Guild Wars 2, and another saying, "[My] spot in the upcoming Guild Wars 2 Beta Weekend Event has been reserved!" Chris, you are the man!
Nobody Gets In To See The Wizard
The situation was an odd one for both companies. However, I look at how each company handled the same situation. GameStop, feeling responsible for not being able to deliver a working beta code had 2 different customer service reps give me 3 different beta codes, and a random employee from another state uninvolved was able to supply a working code. After every failed attempt and problem, GameStop reps and employees apologized. They were willing to explain to me that the codes they give me were supplied to them by NCsoft and they were trying their best within corporate limits. They were friendly. They were apologetic. They were honest.
And, most importantly, they tried.
In contrast, NCsoft left all support in the hands of GameStop, offered no help other than telling me to ask GameStop again, and even suggested that I cancel my order with GameStop and order directly from them. They placed the blame for their beta codes that they supplied squarely on GameStop.
And maybe they're right. Maybe GameStop screwed up. Maybe they're recycling bad codes in their system. Maybe NCsoft is the victim of a bad situation.
However, NCsoft's way of handling the situation leaves me feeling awkward about the company. GameStop gave me a lot of, "We're sorry, let's try and help you," while NCsoft gave me a fluffed version of, "Sorry, try again!" My opinion about the company as a whole, the men and women who worked hard to bring what is expected to be a stellar game experience, has turned sour because of bad support. And if this is how I feel, I can only imagine customers who have far less patience and how they would feel.
Lesson To Learn
If you or your business has a similar situation happen to a customer, there are three simple things you can do to win them over:
1.) Apologize: Acknowledge the disservice;
2.) Inform: Let them know exactly what's going on; and
3.) Take Action: Do anything you can to assist them.
A little transparency and making a tiny bit of effort can be the difference between poor customer support and excellent customer service.
I'd like to thank Chris, Jacob, and the rest of the GameStop staff that assisted me through this process. I've always been a happy customer of yours and I will continue to be for as long as you keep up your great customer service.
To NCsoft: I understand GameStop and other retailers take a portion of money when selling your products, but if you want people to buy directly from you in the future, I suggest not having your game sold in retail stores. At the very least, please take note of what I've written. I hope to enjoy the game your development team worked on for so long, and expect a review from me of the beta in the near future.
Epilogue
As I was reviewing this post to publish today (Wednesday), I received a tweet from @NCsoft_Support asking for my current support ticket number.  The latest I left off with my support request yesterday was how I had obtained a beta key and am having issues running the app. According to other Guild Wars 2 users, this is normal as the beta hasn't begun yet. But, one last check into my account to know everything's alright shouldn't hurt.
Sure enough, an email from GM Bunni3 came in and confirmed that my account is ready for the beta this weekend:
"[…] If you have any further questions or concerns, please feel free to contact us, and we'll be more than happy to help!

See you in Tyria!
GM Bunni3
Guild Wars Support Team"
Easier said than done.
UPDATE (7.26.2012): Over the weekend during the final beta weekend, I received another email from NCsoft Support, wanting to discuss my experience noted in this blog post and asked for my phone number. On Tuesday, Daniel from NCsoft gave me a personalized phone call to explain what happened.
As I had guessed (and others have pointed out as well), NCsoft gave a large amount of codes to GameStop ahead of time, so they had no way to know why their codes are coming up as already used when GameStop gave them out. He told me that, regardless, their handling of the situation was unacceptable and apologized for how it all went down. "This should have been taken care of after the second email," he told me, explaining that the issue should have been escalated to a higher level of support where a solution to my problem would have been reached (assuming via a working beta code).
In my usual response, I said, "It's all good!" To have someone call me personally to address this and apologize is exactly what I've been writing about in this post. I told Daniel how much fun I had with my family and friends playing Guild Wars 2 this past weekend, including the mishaps with a dying computer and getting set up with a new one to complete the beta experience. It looks to be an excellent game (I'll post about my beta weekend adventure soon), and now I have a stronger appreciation for the makers of the game.
To Daniel and the entire NCsoft Support staff: Apology accepted. 🙂
In an ironic twist, I also received an email from GameStop on Friday when the beta began. Remember when I wrote GameStop by email the very first time before I called them? Apparently, their department felt bad that it took them 5 days to respond to my support request, and sent me – wait for it – a beta code. During my "Bachelor LAN Party" on Sunday, a friend who stopped by was curious about the game. I threw him the spare beta code to try out.
The code worked. We couldn't stop laughing.
Thanks to my friend, Nick, who got this quick snapshot of our crude – but effective – LAN setup (I'm the green one in back):