When doing business, we always look forward to fun clients and jobs: The ones we enjoy building out, chatting with clients on, and look forward to their releasing into the world. For the past two months, I have been working with Matt Caracappa of X-Entertainment to build out his latest creation, Dinosaur Dracula, which officially went live today!
Back in March, I was informed by family member that Matt needed help with web design and coding for a new project. His text to me: "Email him and save my hero!" How could I say "No"?
After reaching out to Matt, I was asked to do a branding concept and a WordPress site layout. The "Dino Drac head" logo was the result. It will most likely be used in the future for product branding. Also, I designed a teaser egg design for letting his X-E fans know about the new site: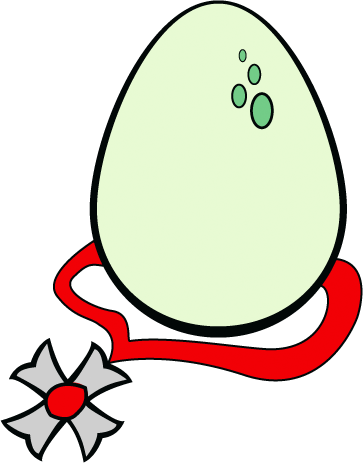 The layout and design went through many revisions. With the addition of the fantastic artwork by Jason Week, the final "first" version is what's live now: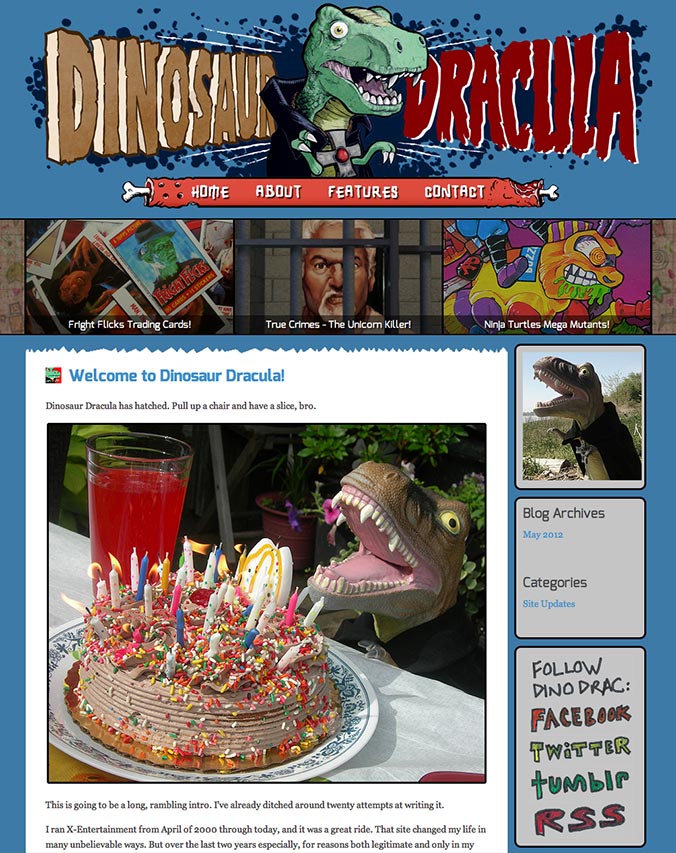 It was an absolute pleasure to work on this project, and I encurage you all to visit the site now. It's just a little baby dinosaur now, but it's going to grow fast. So, watch out!