The alarm sounded off at 5:30am, with the purpose to get myself prepped for the day ahead with a good workout. Still weakened from working until 3am on Monday night though, my body had just enough energy to leave bed around 6, with a lackluster workout at 6:30. The past few days have been dark, cloudy and, today, full of light rain. More of a day to stay in bed and read a few books—unless you're like me, then replace reading books with playing video games—instead of moving.
However, even with the dark and dreary mood outside and the exhausted feeling internally, there's relief. The sweltering heat of summer has left as my New England town cools down, beginning its yearly ritual of ever so confusing temperature changes and weather patterns. As the days pass, if Mother Nature decides to let it snow early or late and by the ton, so be it. And in those changes we find ways of enjoying all that is given to us. Of all the seasons, there always seems to be much more to appreciate and enjoy during Autumn.
Autumn already began over a week ago, but with New England's unpredictability, this Connecticut town went from one week of 40° nights to warm, humid air the next. September is the end of summer, but is also just August wrapping things up in disguise. September is not autumn's month.
Autumn rightfully belongs to the months that follow. This is where the magic that is October begins.
October is the beginning of the end of the year. If this timeframe is measured in events, they would be Halloween, Thanksgiving, and the Holidays; "The Trifecta," as I like to call it. Every year getting older, time seems to speed up. But during this season, that time jump happens even faster; months feel like a week's time and each week feels like a day.
And October kicks off the celebration.
T-shirts become undershirts to rolled up sleeves on warmer days and unravel to long sleeves when the cold comes. Soon enough, light jackets are donned to be able to enjoy what nature has brought to us. You can feel a crispness in the colder air that says summer is definitely over, but you still have time before the dead of winter. The perfect temperature.
Of course, with the cold comes changes to our surroundings. And if you're thinking New England and October, more than likely you're also thinking about the biggest draw to the area: the foliage.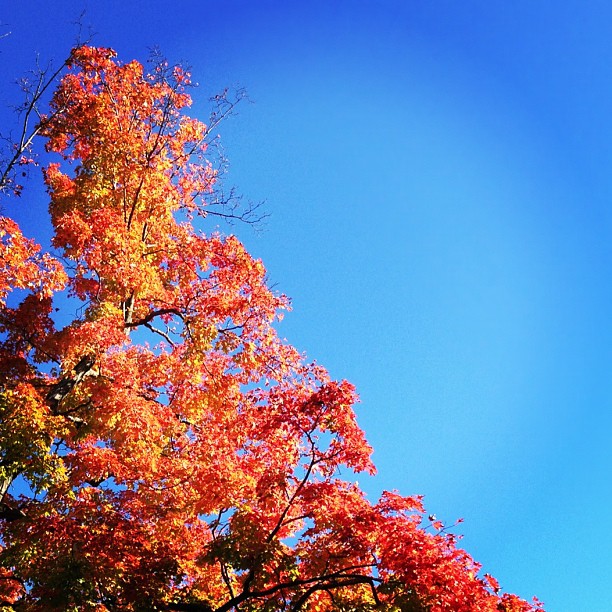 The weather is key and New England is pretty unreliable at keeping things consistent. But, if events are just right, you get to witness the beauty of endless trees all in different shades of gold, amber, vermillion, maroon and burnt sienna. A whole year's worth of waiting for a fleeting moment of beauty and wonder. Thanks to technology, that moment can be somewhat captured on a camera that fits in our pockets or around our necks and then saved to show others or ourselves after the moment's passed. You can recall all the senses of that moment of peace and wonder just by looking at the picture you took, even months or years afterwards.
Memories so wonderful, you can even smell them.
Those October smells—and tastes. Going to a local orchard to pick fresh apples, smelling the freshness, taking a bite into sweet, sharp deliciousness…then discarding the evidence before they catch you and pick a few more extra to make up the difference. The flavor of a freshly made batch of apple cider while taking a hayride or losing yourself in a corn maze.
Going through a field to find the perfect-sized pumpkins to pick.
The only time of the year you ever think about getting a full-sized pumpkin, if you ever do at all during the year. Aside of eating pumpkin pie (which feels more like a November tradition, but is still acceptable in October), pumpkins themselves really don't have much of a place in time except in Autumn and October. Everywhere, there is pumpkin spice flavored and scented items to consume, even if they're not really made of pumpkin. But, that's what pumpkin-anything is there for: to celebrate this time of year. A reminder of the joy you had as a child, or continued joy as an adult, bringing those picked pumpkins home, laying out old newspapers and carving a fun, scary face into the front to be illuminated on the porch for people to see.
Halloween.
Not enough can be said about the joys of Halloween. The perfect time of year to scare yourself willingly (or others, scared unwillingly) as a reminder of how we're privileged to be alive and able to enjoy all that's around us.—something to be "thankful" for, come November.
For children, it's the fun of dressing up as your favorite super hero or cartoon character and, against all things your parents taught you, taking free candy from strangers. Then, as an adult, watching your children feel the same thrill.
It's putting up decorations of ghosts, witches, bats and Jack-O-Lanterns. Going out for a nighttime stroll through a cemetery with just a flashlight. Getting crazy and decked-out in costume just for fun. Taking a day trip to Salem to join in the Mardi Gras-like celebration and being educated on the real history, learning new details each year. Watching your favorite Halloween and horror movies with loved ones. Knowing Linus will never get to meet The Great Pumpkin, but watching every year just in case this year will be the one. And wishing you were a child again, in a pumpkin patch, waiting for him while a cute, crush-obsessed girl joins you instead of "tricks or treats."
The feeling of holding your best friend and deepest love in your arms, silently reminiscing on the wonderful years you've spent together, keeping them warm on a cold, October evening, wishing the moment could last forever.
As I look out the window from my office at the grey, rainy sky, I remind myself that there's plenty to be excited about on a day like today. I will attempt my full workout again tonight and reward myself with a homemade pumpkin spice latte. I will catch up on the latest entry from Dinosaur Dracula's Halloween Countdown and be pumped for the month ahead. And I'll hold my wife closely as our Autumn-scented candle gives a glow and aroma that ends the day on a relaxing note.
I remind myself: Today is the first day of October.
Welcome back, October. You have been missed.
Download the full-sized version of the featured photo, shot by myself.