The Big E, an annual fair in New England, has come again in 2012 and this past weekend I went with family to enjoy fun exhibits, entertainment, and—most importantly—the food. However, as I went around checking out what vendors had to offer from their companies, there seemed to be a growing trend. Actually, it was more like a spreading epidemic: QR codes in promotional materials and products.
The idea of a QR code is simple: Instead of having your customers memorize an incredibly long web address to get to an online offer, you give them the ability to scan a code instead. They are then redirected to the page you want them to go to. The code can also be used to transmit text-based messages as well.
Going in and out of the state buildings at the Big E, I kept seeing QR codes on everything: brochures, coupons, business cards, bags, t-shirts; anything that could have a QR code printed on it had one. Seeing them on marketing materials for products in the Vermont building seemed out of place.
Now, as a former resident and regular visitor to northern Vermont, I would bet that very few people there are readily equipped to scan a QR code on the fly (and even less know what a QR code is in the first place).
And the sad thing is, for those who were using them, many were using the QR codes to just point to their websites. No discounts or special offers; just the homepage.
Here's an example: This is a QR code I created which will bring you to the homepage of The Big E's website: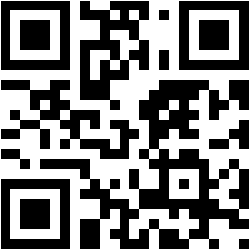 Time yourself as you grab your phone, load your QR code scanning app (or, find one from your built-in app store and download it), scan the code, and wait for the page to load in your built in browser.
Question! Which is faster: Doing the above steps to get to the Big E's site, or opening your mobile web browser and typing in thebige.com?
I'm not saying QR codes are completely useless, as they can have productive uses. However, with every advertising buzz word and marketing trend, some businesses see QR codes as a traffic generator and don't think about its practical application towards their products or brand. If done right, they can be efficient and actually grab attention. Otherwise, people are too busy to be bothered with taking a picture of what is essentially a website redirect. They have more important things to capture pictures of at The Big E.
Like Instagram'ed shots of themselves eating inappropriate looking fried food.
Mmm… Foot-long heart attack on a stick.