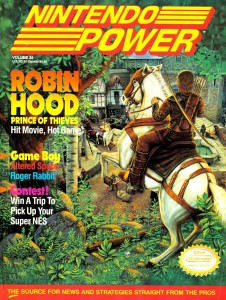 When I was younger, I was too afraid to go down our pool's brand new slide. The thought of having no control as I was flung into the pool terrified me. My mother, however, had a bargaining chip: If I went down the slide, just once, she would buy me a subscription to Nintendo Power Magazine.
It worked. One plunge and a nose-full of pool water later, and my mother made that phone call to subscribe. To have up-to-date information on all my favorite games, and to learn about upcoming games and new systems from Nintendo, was a dream come true. My subscription only lasted a year, when I had the choice to jump to Game Players Magazine to cover more console ground. But, it was still a fond memory of my first magazine.
Fast-forward to August 2012 when Future US and Nintendo announced that Nintendo Power Magazine would be ceasing in December. While it was sad to read that Nintendo Power was getting the axe, I wasn't shocked. The company's core function is to deliver video games, not magazines.
Then, there's this morning's announcement of Newsweek ending their 80-year publication run, switching to online only. Now, it's clear what direction print publications are going.
Being immersed in the digital world, it wasn't a surprise that either of these magazines — or any magazine, for that matter — were ending. Print publications have been on a slow decline, thanks in major part to the Internet. When people need up-to-the-minute information, it's all there online.
And advertisers know this. That's why companies will spend more towards online advertising than print ads. Not only that, but advertisers can actually track stats of who's seeing their ads, unlike other media. This is the major reason newspaper ad sales are on the decline, and magazine ads sales, while better, are not that far off. It's hard to convince advertisers to put their money into something that many are slowly finding obsolete.
Even Oprah is having issues keeping up with ad sales for her magazine.
Subscribers and magazine buyers bring in a good amount of money, don't get me wrong. But, that's mainly going to cover costs and bring in some revenue. Advertisers still bring in a huge majority, and they're going to focus on their audience and what brings in the best ROI for them.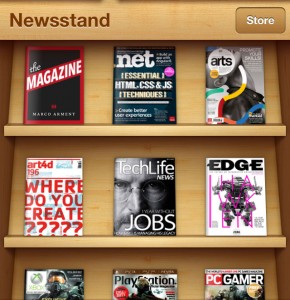 Along with websites, the latest trend of digital publications brings even more convenience for both the readers — in the form of automatic issue delivery to their mobile devices— and for the publishers — by giving readers a one-tap solution for easy and cheap subscriptions. Everyone wins.
Everyone, except those hired to work on the print distributions and those who enjoy something physical in their hands.
And while I don't mind reading the latest video game or world news from a "magazine" on my iPhone as I wait at the doctor's office (probably induced from too much chlorine via nasal entry), it simply cannot replace the feeling you get when holding a real, glossy magazine in your hands and you get lost in browsing its contents. Maybe there will be a future niche for it after its decline, similar to vinyl's recent comeback. Only time, and reader demand, will tell.
What are your thoughts on the decline of print publications? Are you shocked or worried? Do you have a favorite magazine you would miss if it were gone? Share your thoughts (and magazine memories) in the comments.