Just released yesterday (finally) is Google Chrome for iOS, the highly anticipated Apple version of Google's flagship web browser. While Safari has been a fine browser for mobile usage, I know I've been waiting for a bonafide Chrome browser for the iPhone and iPad.
Familiarity
Even though it's technically not the same Chrome you see on your desktop, many aspects of the layout and functionality will be similar or identical to what you're used to. This is especially true when running the app on an iPad, as it looks just like its desktop counterpart. There's a nice "Getting Started" window that appears on the first load, and it explains the basic functions of the app right away. After that, it's time to browse!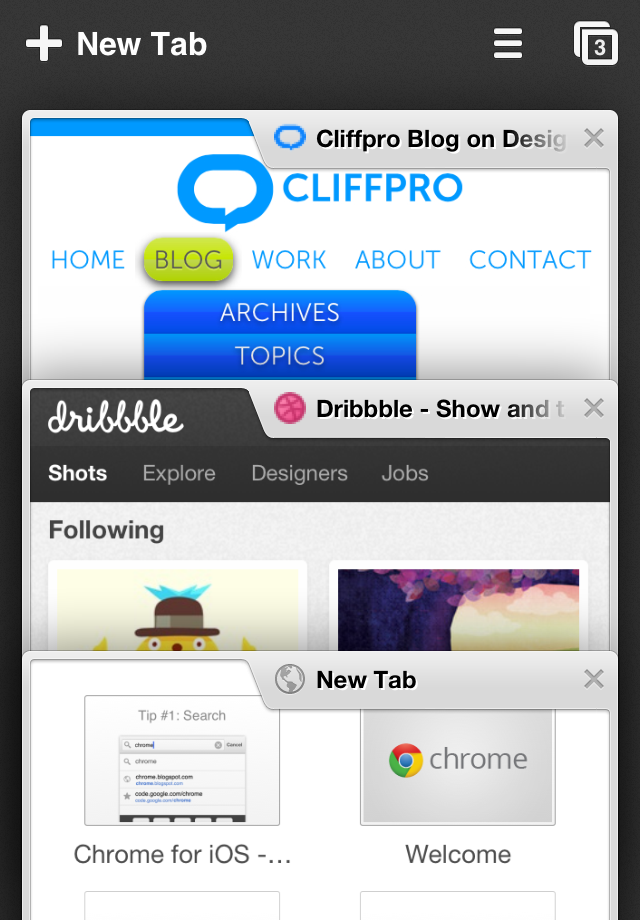 Performance
I've read a couple of articles that say Google Chrome on iOS suffers from being "sluggish," but I'm not seeing any slowdown with my web browsing. On more script-heavy websites and with many tabs open, I can understand why some users may see some issues. However, making sure extra apps are closed definitely helps solve speed issues with any iOS app.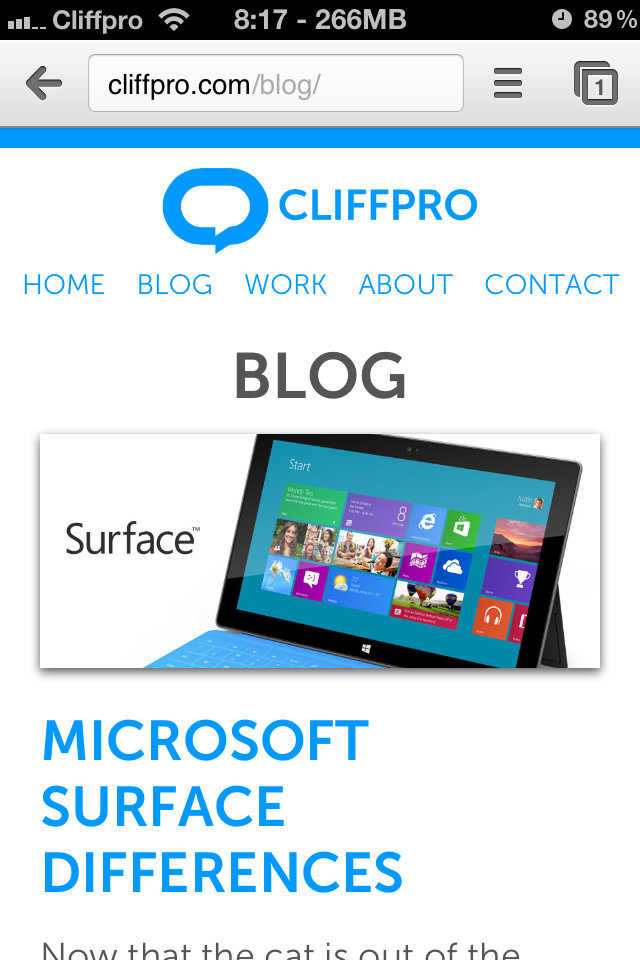 Since my devices are jailbroken, I can see how much memory is available when apps are running (and it fills up fast with normal iPhone operation). With each tab in Chrome open, I see a memory drop of around 10MB on higher content/scripted pages. Even then, after a page loads, that number drops when it's displaying static content. In contrast, Safari on my iPhone was using around 30MB of memory just to load my website. I see a huge difference there!
Sync
While Google Chrome's sync feature has been around in the browser for a while, the iOS app is where syncing really shines. The standard functions are there and expected: sharing of bookmarks and favorites, visited history, etc. But two great synced features really hit it a home run for me: Saved logins and open tabs.
The saved logins are great for when you sign into a site with your browser and have your credentials autofilled for you. But what happens when you go to your iPhone? In Safari, if you've never logged in before—or if your cache has been cleared—you have to type in your credentials again. However, Chrome remembers your login details from your desktop browser (if you want it to, for privacy and security) and puts the credentials in for you.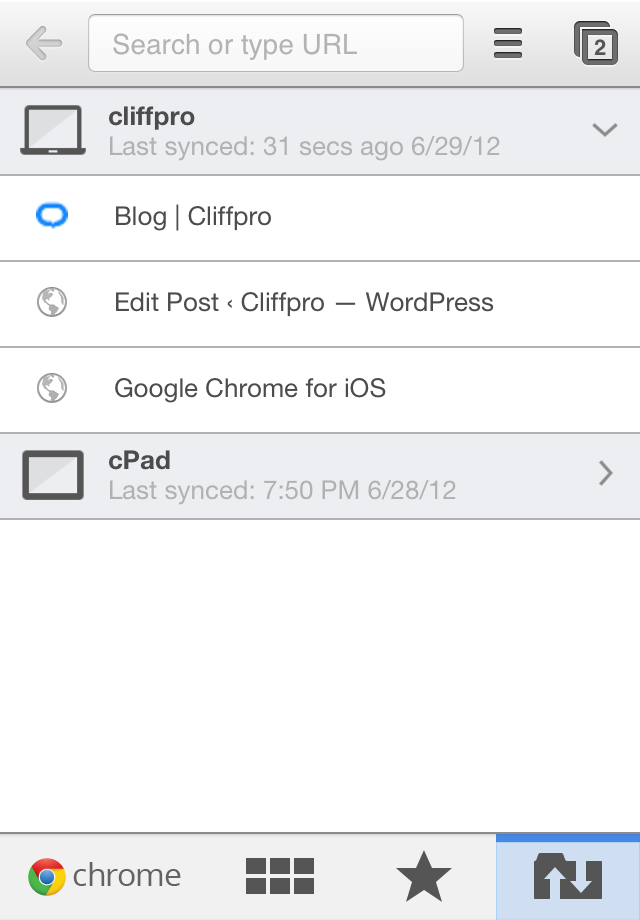 Google Chrome on iOS also lets you view your open tabs across all your synced devices. You can load up any webpage that you had open elsewhere and even lets you close out of those tabs for when you switch over. Don't want a tab open for when you go back to your computer? Close it out on your phone!
Copy, Switch, Paste
The biggest drawback to the app isn't in the app itself, but rather Apple's restriction to allowing 3rd party apps be default for certain uses. If you tap a link to a website from your email, it will always load in Safari. However, this is nothing new to people who love to use 3rd party apps. I personally use Sparrow for my email instead of the native Mail app, and I regularly use Tweetbot instead of the official Twitter app—both apps I highly recommend. I've gotten used to switching between apps for copy-and-pasting links, but for some, this can be a deal-breaker.
Welcome Home, Chrome
I'll still be testing the app more as I use it regularly, but so far, Google Chrome is my favorite 3rd party web browser for the iPhone and iPad. I've tried several and they each have their own ups and downs, but Chrome just makes me feel at home… or at least it makes me happy to be using my favorite Mac-based web browser on my iOS devices.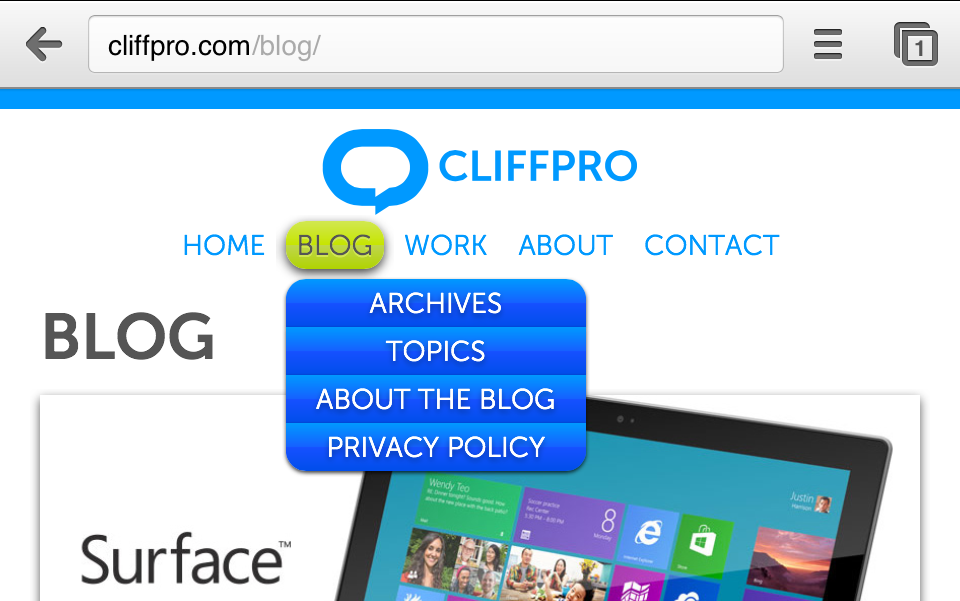 If you have an iOS device, give Google Chrome a try. For those who already have it, what are your thoughts? Does it run well for you, or are there issues you're experiencing that I didn't find?