Almost 3 years after leaving Capcom, Keiji Inafune has returned to the gaming spotlight. His company, comcept, Inc., has started a Kickstarter for a new gaming franchise.
And the subject looks very familiar.
In Mighty No. 9, you play as Beck, a blue robot designed to jump, shoot, and transform while taking the powers of his fallen enemies in an 8/16-bit-inspired, side-scrolling platformer.
The father of Mega Man (Rock Man) can't escape his roots, and—thankfully—he doesn't want to.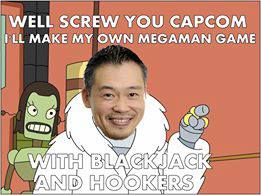 What's great about his newest game is how he's giving fans exactly what they've been asking for. It's no surprise that Capcom has neglected Mega Man fans with cancellations of recent blue bomber games, and subsequently replacing them with sub-par alternatives.
But, the fans noticed. They noticed when Inafune left; they noticed when Mega Man started appearing less and less; they noticed when this happened.
And when Inafune and company started the Kickstarter a few days ago, they noticed… and showed their support.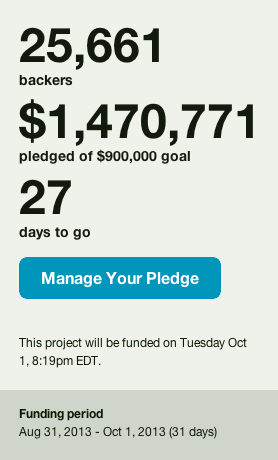 It's going to be a long wait for April 2015, the approximate release date for the game. But man, I will be patiently waiting. If you love Mega Man-style gaming, show your support. Not because they need your support, but to show the gaming industry the power of its fans.